What's New at AOC
AOC will be hosting Fall and Winter sessions of our API 580 Risk Based Inspection (RBI) Training at our Houston, Texas Headquarters. This two-day session is designed to help inspection and engineering personnel responsible for fixed equipment mechanical integrity: a) Understand the essential elements/tasks for an RBI assessment/program as defined in API 580 and b) Understand how to implement and sustain a Risk Based Inspection program. Courses are scheduled to coincide with API Exam Testing dates. Sign up now to prepare for your API 580 Certification.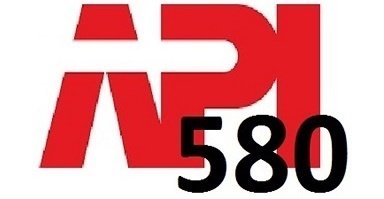 AOC has begun the next phase of a large-scale RBI project with a specialty chemical manufacturer at two of their facilities in Australia. This project includes utilizing their existing P&IDs to develop piping systems and circuits.
AOC has recently kicked off a comprehensive RBI assessment at a global refining/petrochemical partner on the east coast of the United States. This project will utilize AOC expertise to evaluate the current RBI and mechanical integrity program at the facility, and establish guidelines and recommendations to help improve their processes moving forward.
AOC has recently assisted one of our partner sites with turnaround support during their Q1 2018 T/A. Through this partnership, we provided onsite support to help streamline the inspection data collection process into their software program. We were able to update their asset risk and revise the inspection plans using the data collected, providing key support to the facility throughout the turnaround.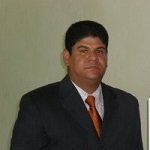 AOC would like to welcome Lenin Elorza to our team. Lenin comes to AOC from an owner-operator position and brings over 2 decades of experience in this industry. He has a strong knowledge of mechanical integrity, reliability programs and equipment strategies, and has an in-depth knowledge of operations, maintenance and reliability as an end-user. Lenin's technical background includes materials engineering and finance.
Welcome to the team!
AOC has kicked off the next phase of the Meridium RBI Implementation at a partner's site in the Gulf Coast United States. This phase, which is broken into 2 parts, includes over 2,000 fixed assets and relief devices along with over 2000 piping circuits. We will be assisting them with data collection, a damage mechanism review and inspections plans, and will also be developing new AutoCAD drawings with CMLs for fixed assets and piping circuits.
Industry Challenges
The following case studies and services shed light on how we have achieved sustainable solutions for common questions and challenges of mechanical integrity programs in your industry.
Our distinguishing value is our consideration of the interdependent roles of people, process and technology in achieving a sustainable Mechanical Integrity Program or any business process best practice for each of our clients.
Asset Optimization Consultants
Our comprehensive consulting services, customized training, and reputable publications assure more than compliance with codes and regulations - you gain confidence and sustainability in Asset Integrity Management.
Our learning management approach aligns your people, processes, and technology for sustainable client empowerment.
We are an experienced team of consultants with an enduring history of shared values and innovative solutions.