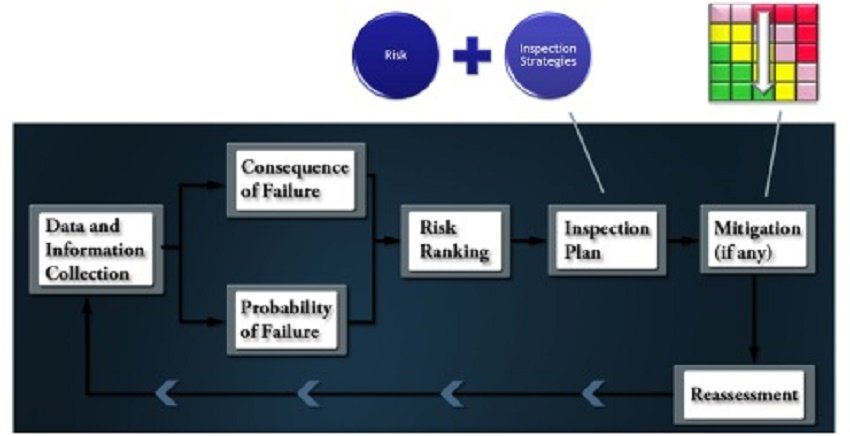 The consultants at AOC have implemented hundreds of risk-based projects to maintain fixed equipment assets. The major benefits that are evident to our clients include:
PSM compliance
Reduction of safety, health, and environmental incidents
Improvement of asset reliability and productivity
Our method for success is our Learning Management approach. We share our experience as Meridium Certified Service providers and our technical knowledge of API 580, 581, 584 and other RBI technologies with our clients' people. With the use of just-in-time training modules specific to these technologies, our clients' direct personnel and contractors master each part of best-practice RBI work processes:
Plan of inspection that is focused more on higher- that lower-risk assets
Documentation and management of inspections that are complete, consistent and integrated
Identification of risks of equipment failure and efforts for risk mitigation
Alignment of damage mechanisms driving the risk of loss of containment with the inspection strategies
Our approach to learning management is perfected with the measurement of performance. We utilize skills assessment tools to analyze and perfect the performance of the RBI program and the people that manage the program.
With a combination of experience and expertise, AOC has earned the trust of owner operators by delivering sustainable value through learning management.
Why RBI?
Equipment failures cost the U.S. refining industry over $4 billion per year
Two-thirds of those costs are associated with failures of fixed equipment
The average refinery has a risk of $25 million per year due to failures of fixed equipment
Two-thirds of those costs are associated with piping failures
RBI implementation results in a 77 percent measurable reduction of high potential incidents at major chemical sites over the following two years
As former Capstone founders and Meridium consultants, we have implemented hundreds of RBI programs, delivering measurable benefits to our clients that:
Focus risk mitigation of key assets
Improve maintenance costs/work selection
Align inspection strategies with identified/predicted damage mechanisms and industry standards
Provide an enterprise view of risk management eliminating limited capability database systems and inefficient inspection efforts
Focus on system corrosion monitoring rather than equipment monitoring
Optimize field inspections: reduced TMLs, extended inspection intervals, etc.
Whether utilizing all AOC personnel or some combination of our client's resources, our method for delivering early time to value and early ownership is Learning Management. Learning Management delivers just-in-time training modules specific to the client's choice of RBI technology, while our business process best practices, RBI work instructions, skills validation and mentoring align our clients' personnel and contractors each step of the way from project execution through sustainable program management.
With our extensive knowledge as plant engineers, we are able to deliver meaningful KPIs that we have documented through co-authored papers with our clients at reputable venues such NACE, AIChE, CCPS, NPRA and AFPM to mention a few. And finally, our consultants have and continue to earn the trust of our clients which is why many of our clients have been with us well over fifteen years.