As part of a maintenance and reliability study, we evaluated losses by asset type across six refineries. Refinery losses by functional category were as follows:
Fixed Equipment $306.3 M 48%
Misc. $147.8 M 23%
Rotating $107.3 M 17%
Instrumentation $44.4 M 7%
Electrical $33.4 M 5%
Heat exchanger losses accounted for over one-third ($146M) of the $306.3M fixed equipment losses over a four year period.
The percentage of these failures due to fouling was 14%. More than 80 percent were due to MI failures.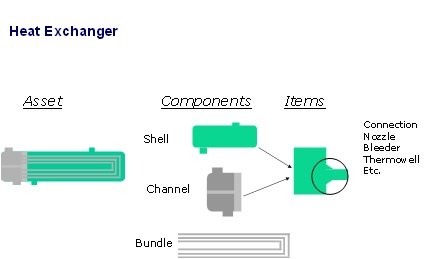 AOC consultants performed root cause failure analyses, which deemed between 60 to 80 percent of the HEX failures as preventable. Our investigation showed inconsistencies across failure codes. We redefined failure modes and instituted a basic cause unified work process across all six refineries to provide better definition of roles and responsibilities and conducted training for those assessing Failure Modes/Basic Causes as part of the new work process and taxonomy. This brought better visibility of basic failure issues and began a performance improvement program to reduce the over $85M in losses due to preventable HEX failures.