Overview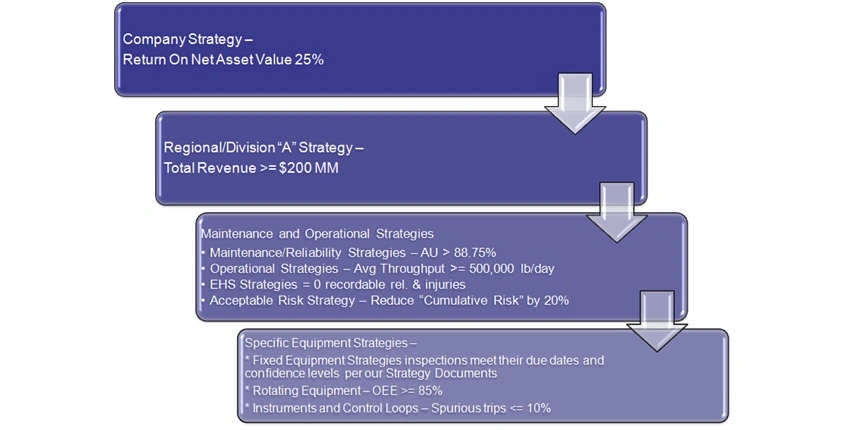 How does your mechanical integrity program help your company achieve your corporate goals for dividends and profits? The answer is to achieve the required return on net assets (RONA).
Topics
What is RONA and how is it calculated?
How does RONA translate into Net Income?
How does your total asset value and working capital translate into achieving your contribution to RONA?

What is Asset Utilization (AU) and how does it translate into your

maintenance strategies,
Operational Strategies, and
Acceptable Risk Strategy?

How do your KPIs measure your ability to achieve these goals and more specifically:

The need to meet your Fixed Asset Strategy inspection due dates and confidence levels,
OEE for your rotating equipment, and
Instruments and Controls target percentage of spurious trips?