How many times have you worked with a consultant or contractor only to find that they know a little bit about a lot of things but aren't overly knowledgeable about the issue you hired them to help you with? When dealing with Process Safety Management issues, we don't believe there is room for "shoot from the hip" consulting. We must ensure that our work is technically sound and that we can stand behind the decisions and recommendations we make. From the very beginning when we started defining what Asset Optimization Consultants (AOC) should look like, we have been committed to providing the highest quality consultants to our customers and partners. Part of this commitment is having 100% of our RBI consulting staff certified to API 580. After the December 2018 testing window we now have 83% of our team certified and are confident that we will meet our 100% goal before the end of 2019.
100% certification is good for our customers and partners because they can rest assured that the resources we bring to a project are qualified and knowledgeable. 100% certification is good for AOC because it provides us the confidence that we have the right people in the right places on our projects. API 580 certification is good for our employees because it provides them with the knowledge to effectively do their jobs, and makes them recognizable and marketable in our industry.
To support our mission of helping operating companies obtain business advantage by improving the safety, integrity, and reliability of their assets, we are proud to announce that five out of five AOC team members passed the API 580 exam during the December 2018 testing window.
A big round of congratulations to: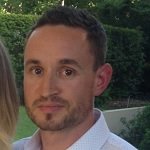 Brian Armstreet, Team Leader

Brian brings over 10 years of experience in the chemical and refining industry. He began his career as a contract and owner-user inspector for multiple organizations. More recently he has served in operations as a Reliability Coordinator and Maintenance Engineer. Brian has a Bachelor's Degree in General Studies from Lamar University as well as API 510, API 570 and API 653 certifications.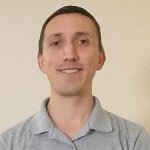 Marcus Beattie, Team Leader

Marcus began his career in the industry as a visual inspector and advanced to site coordinator for Capstone Engineering. More than 10 years later, he has successfully run implementations and evergreen projects for multiple sites.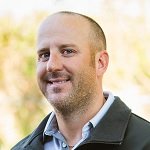 John Dickerson, Team Leader

With 16 years of experience, John has spent nearly half his life in the reliability field. Starting out as a Level 1 NDE technician, and obtaining all of the requisite API certifications along the way, John has advanced his career and has been employed by inspection contractors as well as refining and chemical companies. His time on the owner/user side of the business will allow him to fully understand and anticipate the needs and goals of AOC's diverse client base.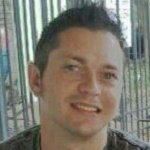 Kevin Seymour, Team Leader

After a tour in the Navy, Kevin began his career in 2007 as a Visual Inspector for Capstone Engineering Services, and advanced to the position of Equipment Specialist. Since joining AOC, Kevin has successfully run evergreen projects and assisted in MI and RBI implementation projects for multiple customers.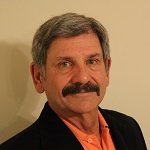 Billy Walker, Team Leader

Billy comes to us from the aviation industry and brings over 20 years of experience in the areas of safety, maintenance, inspection, and project management. Billy's attention to detail and enthusiasm will be an asset to both AOC and the customers he serves.
All of these RBI professionals participated in our API 580 Training course prior to taking the exam. In addition to our in-house professionals, AOC also helped 32 customer and colleague individuals prepare for the December 2018 examination through our API 580 Training course. Attending training was not enough though. Survey results from our exam-takers indicate that the majority also spent between 10 and 30 hours studying for the exam (outside of the training).
Congratulations to everyone on this accomplishment!
Scott Jones,
President, Asset Optimization Consultants